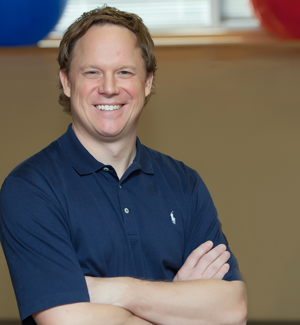 That's a question that I've been asked quite frequently over the years. I always tell people that it's important to use your available resources, and in this day and age, that means getting online and using the web.
Check for Reviews
You want to see what other patients are saying about the clinic, the doctor and the staff. Just like buying a book on Amazon, reviews are readily available, and can give you an idea of just what others have been experiencing from a chiropractic office. You should try to gather as much information about the clinic or the doctor as you can.
Do You Really Need a Chiropractor?
As you do your research, look for an office that uses phrases like self-empowerment, self-management strategies and activity modification. Your goal should be to reduce office visits by reducing re-occurrence of your injury. Patient education is important. If you learn how to help yourself, you won't be relying on repeated visits to the chiropractor just to get through your week!
What About X-Rays?
Many people associate chiropractors as a bit x-ray crazy. They assume that they'll get a lot of x-rays before they even see the chiropractor. We got rid of our x-ray machine years ago because I believe that it's pertinent to use them only when we suspect something quite serious, such as a fracture or some type of disc injury or cancer or other pathology. If that's the case, we'll send them out for an MRI.
Be wary of chiropractic offices that are shooting x-rays on every patient that walks in the door. The x-ray is a great diagnostic tool, but it's wildly over-used in the chiropractic profession, in my opinion.
How Involved Should I Be In My Diagnosis and Treatment Plan?
It's important to know what your problem is. The experience you don't want is to go to a chiropractor, or physical therapist or a physician and leave and you're still unsure what the problem is. You need someone who will make it a priority to sit down and come to a good understanding and a good report of what the issue is and how we're going to fix it. How long is it going to take?
It's important to have a really solid diagnosis. And if the professional is unsure, it's appropriate to make that referral at that time to someone else that might be more prepared to treat that condition.
A Treatment Plan With Measurable Goals
Any good treatment plan must have goals, timelines and specific metrics to achieve. What you don't want is to wake up 6 months from now in a therapeutic "black hole" with no end in sight.
Our approach is typically about 4 to 6 visits…not with everything, but that's the most common. All conditions are going to be a little bit different. We want to see changes within a week or two. I'm not saying that the situation is going to be resolved, but we want changes. For example, sitting or standing without pain or pain levels decreasing steadily…measurable things. We'll set up a plan for a few weeks and re-evaluate on a week-to-week basis
Be wary of an office that offers a treatment plan of 3 visits a week for 10 weeks. How do they know that it will take 30 visits to fix your problem? They don't.
Look for an office that recommends effective and efficient treatment plans and re-evaluate you as you go, to make a better determination of what you need.
Summary
Do your homework. Get online. Check for reviews. Watch out for the x-ray factor. You want a clear diagnosis, an effective efficient treatment plan. Not every patient will find relief in 4 to 6 visits, but be wary of those long, extended treatment plans.
Most importantly, look for offices that are going to empower you with the knowledge of what you can do as a patient to help yourself!
Listen to the SpineFit Radio Podcast of this post