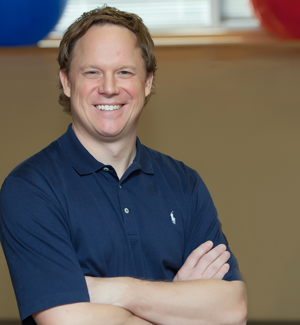 Aches and pains may be caused by something you don't even realize you're doing to your body on a daily basis. Some of the most common issues our patients encounter is neck and low back pain. After determining the cause, we often find that the underlying problem lies elsewhere due to compensation patterns. A full body screening will reveal if the pain may be originating from another location, such as the upper back.
During the screening process, we ask the following questions to determine if patients are experiencing mobility-related limitations:
Is the patient experiencing any flexibility issues?
Do they feel any tightness?
Do they have any stability issues?
Does the patient have any muscle weakness?
The two most common compensation patterns that we encounter are tight mid-thoracic (mid back, between the shoulder blades) or tightness/lack of mobility in the hips. These are commonly associated with sitting for extended periods of time. I have spoken in the past about how being hunched over a computer or on the telephone all day can cause restrictions and/or limitations in the hips and mid back areas.
Secondary to that, patients may develop compensatory patterns related to muscle weakness. The gluteal muscles may become weakened over time due to being seated for extended periods. This results in tightness in the hip flexors, thoracic spine, and/or upper trapezius muscles. Weakness in the cervical (neck) region involves the muscles that primarily stabilize and support the head. Whenever patients exhibit neck pain, one of the first areas to investigate is flexibility between the shoulder blades.
People can go months without feeling pain, even though the underlying issue has been going on for many years. One day, they will wake up and feel the pain – I use the phrase, cumulative trauma to describe the issue. Whether we sit in a vehicle or at a desk for hours on end, these daily activities will cause weaknesses to develop over time. Athletes know that compensation for weakness can eventually lead to injury.
Hip or gluteal weakness typically results in compensation in the low back. This comes in the form of shifting and instability in the lumbar spine. For instance, I saw a patient with low back pain who had previously visited another chiropractor. That chiropractor began to adjust the low back, which I think is counterproductive. If a patient is moving too much in an area, why would we attempt to mobilize it even further? The best course of treatment would be to stabilize the lumbar spine. Our goal is to improve mobility in the hips and mid-thoracic area.
Treatments
Effective mobilization or flexibility exercises would involve the hips and mid back. This is a good frontline treatment and defense for tightness/weakness. The patient is empowered to prevent these conditions by learning several exercises that stretch and mobilize the hips and thoracic spine. By performing these exercises daily, these conditions will be prevented from resurfacing in the future.
If you are experiencing pain, contact the professionals at Tulsa Spine and Rehab. We will perform a thorough exam and create a customized treatment plan to address your specific needs. Call us today at (918) 743-3737.
Listen to the podcast of this post here:

Podcast: Play in new window