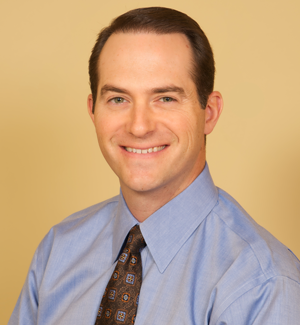 Plantar fasciitis is a very common complaint that we see at Tulsa Spine and Rehab. The term has been used so often that people now (often mistakenly) apply it to any kind of foot pain. While there are a variety of other foot issues that may be misattributed to plantar fasciitis, it is still a fairly common condition. Most of the time, plantar fasciitis will result in pain from the heel to the arch of the foot. If the pain is isolated at the heel, it could also be a bone bruise or injury to the achilles tendon. Foot pain should always be checked out by a professional in order to obtain a proper diagnosis.
The term 'plantar fasciitis' is actually a misnomer. Fasciitis implies that this problem is inflammatory or chemically mediated due to the -itis suffix. This is similar to the terms 'tendonitis' or 'bursitis'. The scientific literature (and now the general public and media) have come to realize that fasciitis is not an inflammatory problem at all. Because of new scientific findings, we now call it plantar fasciosis (the -osis suffix indicates weakness).
There is a dense fibrous band which is a ligament that runs on the underside of the foot. This band connects at the heel goes up into the base of the toes. Its job is to provide structure and resistance from an elastic standpoint. Plantar fasciosis will often occur after someone adopts a new, high-volume exercise that they are not accustomed to (this is common with CrossFit or marathon training).
They will initially feel fine, but suddenly one day they will wake up with intense foot pain that feels like a hot poker is being pressed to the bottom of the foot. This burning soreness doesn't go away. It is a result of damage done to the fascia and ligament on the underside of the foot, similar to a ligament injury to the knee or any other part of the body. It is necessary to undergo proper treatment to make sure that the ligament will be able to handle pressure or stress again.
This is not a muscle problem—it's a ligament problem. Ligaments have special requirements for proper treatment. If people don't stop the offending activity that caused the injury, it will keep getting worse and worse. Interestingly, the tissue on the underside of the foot does not have much blood flow. Blood provides the nutrients necessary for injuries to heal. As a result, it takes a very long time for injuries like plantar fasciosis to heal. In fact, it's not uncommon for some patients to have it for more than ten years.
For that reason, I highly encourage people to get foot pain looked at by someone who understands the steps that need to be taken. Plantar fasciosis can often severely limit the physical activities that people can do. Discontinuing exercise like running or walking due to this injury can end up leading to a sedentary lifestyle. This in turn results in weight gain or a host of other issues just because of a foot injury that was never treated.
To properly determine treatment options, first we need to make sure that the patient is actually experiencing plantar fasciosis (it could be a fracture or other problem). If the issue is in fact plantar fasciosis, we must then figure out how much pressure the foot can take. One of the first times people will notice they have plantar fasciosis is when they do a heel raise. Testing to determine how much tolerance the foot has will help understand where to begin in terms of a tailored program. 
We also have a special device called the AlterG Anti-Gravity Treadmill. It allows us to take up to 80 percent of a person's bodyweight off of their legs instantly, until the foot no longer hurts. This allows patients to walk at a suitable pressure level. As the patient gets healthier, we can gradually add more weight until they can walk with their full bodyweight. Lastly, we have a device called a cold laser (which we were hesitant to uses for some time). It is very safe—by delivering a high amount of energy for 90 seconds to the tender areas of the foot, it helps speed up the healing process significantly while also reducing pain.
If you're dealing with foot pain, you need to get it checked out before it turns into anything worse. Contact us at Tulsa Spine and Rehab today.
Listen to the podcast of this post here:
Plantar Fasciitis/Fasciosis
[ 6:21 ]
Play Now
|
Play in Popup
Download