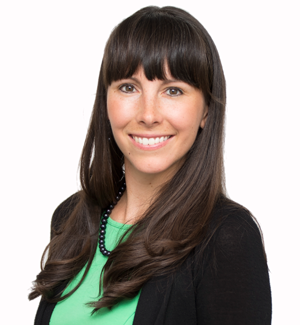 Dr. Sara Gomendi is a board certified Naturopathic Doctor. She graduated magna cum laude from the University of Wyoming with a Bachelor of Science in Human Nutrition and Food Science and then went on to obtain a Doctorate in Naturopathic Medicine at the Southwest College of Naturopathic Medicine in Tempe, Arizona. She completed a two-year residency program at Cancer Treatment Centers of America and holds an additional board certification in naturopathic oncology.
Dr. Gomendi believes strongly in the principles of naturopathic medicine, which emphasize prevention, treatment, and optimal
health through the use of natural therapeutic methods and substances. Modalities incorporated in Dr. Gomendi's practice include clinical nutrition and lifestyle counseling, dietary and herbal supplementation, acupuncture, and homeopathy.
Dr. Gomendi was intrigued about health and medicine from a young age. After discovering the field of naturopathic medicine in her first year of college, she knew this was the best path for her to combine her passions of both health and medicine into an occupation she could use to serve her community. She has been involved in the health and wellness field for over 10 years and is thrilled to provide naturopathic medicine services in Oklahoma.
In her spare time, Dr. Gomendi enjoys spending time outdoors with her family and pets. Together, they go hiking, camping, and travelling when the weather permits. She is also the President of the Oklahoma Association of Naturopathic Physicians (OKANP), a nonprofit organization whose mission is to provide safe and effective naturopathic medical care and to educate the public about the benefits of naturopathic medicine.