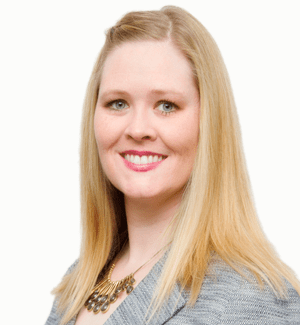 Dr. Megan Warner graduated from the University of Oklahoma Health Sciences Center in 2013 with a clinical doctorate in physical therapy. She has a special interest in the area of pelvic rehabilitation, including pelvic floor dysfunction, chronic pelvic pain, low back pain, hip pathology, SI joint pain and instability, and core weakness. She is currently pursuing a Pelvic Rehabilitation Practitioner Certification (PRPC) through the Hermann and Wallace Pelvic Rehabilitation Institute. Megan is an active member of the American Physical Therapy Association and is passionate about continuing to build her knowledge base. 
Before joining Tulsa Spine and Rehab, Megan began her career as a pediatric physical therapist for The Children's Center Rehabilitation Hospital in Oklahoma City. She treated patients with significant complex neurological and orthopedic conditions, including cerebral palsy, complications of prematurity, brain injuries, and rare congenital anomalies.
Prior to her career as a physical therapist, Megan earned her bachelors degree in kinesiology from the University of Central Oklahoma. She owned and operated her own personal training business as a National Academy of Sports Medicine certified personal trainer. She also coached volleyball at the grade school, middle school, high school, and club level for seven years, making appearances at the Oklahoma State High School Championships and the Junior National Championships.
In her free time, Megan enjoys running and has recently discovered a love for Crossfit. She is a classically trained pianist and is an AVID sports fan including cheering for the Sooners, the Thunder, and the Green Bay Packers!