Personal injury relief from auto accidents, home accidents, workplace accidents in Tulsa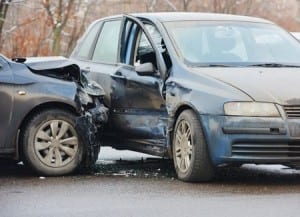 A personal injury can be the result of a number of causes. Auto accidents. Workplace accidents. Sports Injuries. If you're suffering with pain from circumstances beyond your control, understanding the extent of your injuries and getting proper treatment can minimize long-term costs and health consequences. Tulsa Spine and Rehab provides a complete pain relief solution with no out-of-pocket expense to you.
One-stop Personal Injury Relief
Because our in-house medical doctor performs your medical exam and diagnosis, you're able to move into therapy more swiftly and without driving to multiple locations. Meanwhile, our insurance specialists and in-house medical doctor work together toward the goal of making sure there's no out-of-pocket expense for you.
What is a Personal Injury?
If you've been involved in an automobile accident, you may experience lower back pain, shoulder and neck pain, and even whiplash. Car accidents cause strain to muscles, ligaments, vertebrae and tendons. In addition to in-house medical exams, advanced chiropractic techniques, clinical massage and physical therapy are just some of the integrated services Tulsa Spine and Rehab offers in one location for treatment of your personal injury.
Lasting Personal Injury Relief
Because Tulsa Spine and Rehab staff of pain management professionals includes a medical doctor, you can receive both chiropractic therapy from our award-winning Tulsa chiropractors and pain medication under one roof. Get comprehensive attention from our integrated team of complementary specialists, uniquely able to provide a specific healing plan.
Pain relief with no out-of-pocket expense
Instead of traveling from one specialist to another, Tulsa Spine and Rehab brings together all the medical and therapeutic services you need to put a personal injury behind you. Every member of the Tulsa Spine and Rehab team is dedicated to providing personal care and attention to your recovery with no out-of-pocket expense. That's how we earn so many five star recent patient reviews.
We get results even when everything else has failed
Many of our patients have already tried other Tulsa chiropractors, physical therapists, yoga, etc. elsewhere and haven't found relief. But, they find relief from their personal injury pain with us—often with no out of pocket expense. Their 5-star reviews tell the story.
Let us help you find relief from personal injury pain the same way we've helped them.