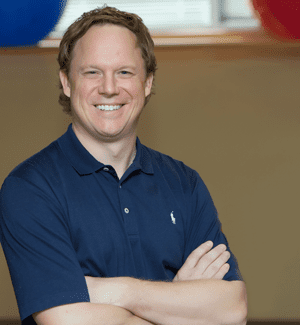 Headaches are very complicated ailments, and they can often be traced to areas besides the head. (Surprisingly, a person's back can be the source of headaches in some situations.) First of all, it is important that we determine the type of headache a patient is encountering.
There are three types of headaches that we typically see here in our clinic:
Tension Headache – Tension headaches have an underlying muscular issue. There is tightness somewhere in the fascia on the back of the skull, in the neck, or somewhere else.
Cervicogenic Headache – Cervicogenic simply means that the cause stems from the joints of the upper cervical (upper neck) area. There may be limitations in the range of motion along with muscle tightness in that area as well.
Migraine Headache – Migraines are probably the most common type of headache. The primary source of this type of headache is likely vascular. There may be increased or decreased blood flow, and it may be hormone related as well.
Bad posture can lead to a cervicogenic or tension type headache. Poor posture results in compensation. Compensation causes tightness to develop in the upper trapezius (link to Wikipedia) through the neck. All of those muscles are attached at the base of the skull. Imagine a rubber band anchored to a wall. If the rubber band is constantly being pulled, it will cause stress on the anchor point. The same thing happens to the muscles that are anchored at the base of the skull.
Treatments
Migraines may be treated with medication, physical therapy, or manipulation. Tension and cervicogenic headaches will respond best to conservative treatments such as physical therapy or massage therapy.
The main treatments that I would suggest for cervicogenic or tension headaches are mobilization and massage of the muscles to reduce tension. We can also use passive modalities such as muscle stimulation with ice or heat. Lastly, we can use progressive exercises. As a long-term treatment, we need to focus on stabilizing the neck and improving posture. Since poor posture and neck instability are the causes of these types of headaches, these treatments will often make medication unnecessary.
If headaches are accompanied with dizziness, vomiting, nausea, or localized pain, they could potentially be more serious. In those cases, I would suggest visiting the ER or a physician to get it checked out. Typicaly, they will perform a CT scan or MRI to rule out serious issues, e.g., stroke risks.
To pinpoint the cause of your headache, pain, or discomfort, seek care from the team of professionals at Tulsa Spine and Rehab by visiting the contact tab or calling (918) 743-3737.
Listen to the podcast of this post here:
061214
Podcast: Play in new window