What you can expect
CryoTulsa makes your cryotherapy experience easy. For your convenience, we make the pre-session check-in available online. This is a one-time process and ensures the safety of your CryoTulsa experience.
Here are the four steps of your first CryoTulsa session: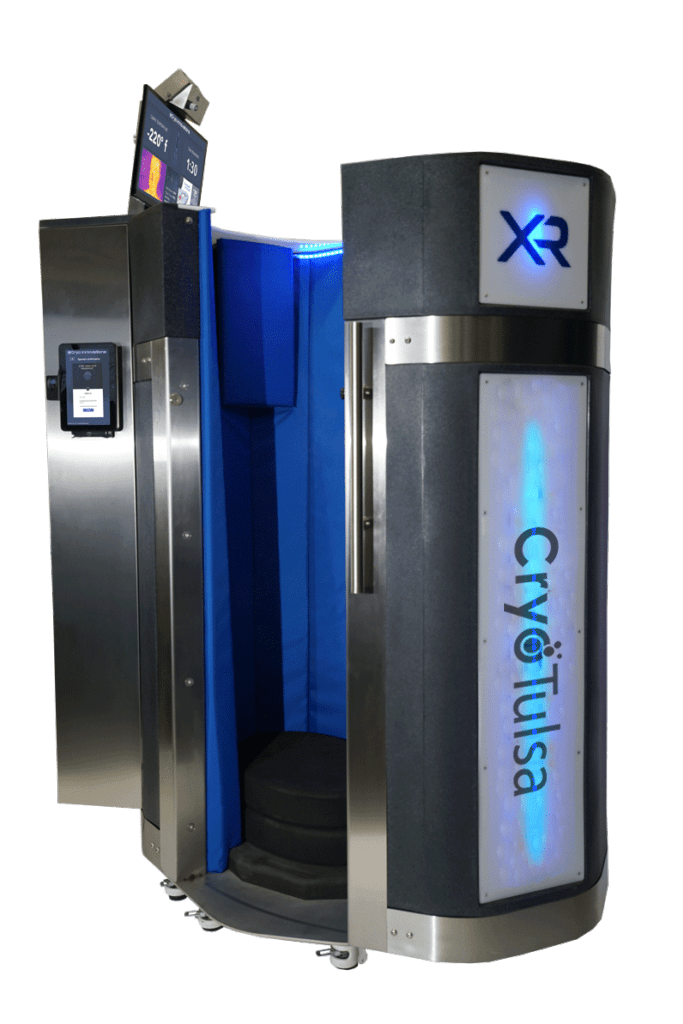 CONSULTATION
Upon arrival, your CryoTulsa specialist will confirm your registration is complete. We'll answer any questions before bringing you to the changing area.
PREPARATION
You'll change from your clothes to a robe and special slippers we'll prepare for you. No piercings below the neck are allowed in the chamber. So, those will need to be removed as well.
SESSION
Once you've changed, your personal specialist will lead you to the chamber. Once in, you'll pass them your robe. They'll give you mittens to wear during the session. The specialist will be with you every minute of your session to encourage you and ensure your safety. CryoTulsa's security interlock requires their continued interaction with the system.
RECOVERY
Truth is, there really is no recovery per se. Once your session is complete, the specialist will give you back your robe and bring you back to the private changing area to change back into your street clothes.
Our goal is to have every visit to CryoTulsa leave you feeling relaxed and energized. Once you've completed your first session, it's easy to book additional sessions online.
CRYOTULSA ONLINE SCHEDULING
(Opens in a new window)