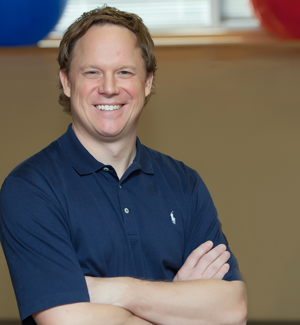 I've been asked by patients what exactly it is that I can do for them and in a nutshell, I tell them I can help them manage and overcome their low back pain, neck pain or headaches through the use of manipulation and manual therapy.
Our office offers multiple service lines which incorporate chiropractic treatment, physical therapy, massage and yoga. We incorporate a multi-disciplinary and integrated rehab facility under one roof.
Our focus in chiropractic is essentially musculoskeletal disorders, or more specifically, low back pain, headaches and neck pain, which is where research and science is demonstrating how beneficial chiropractic treatment is for our patients' recovery from debilitating pain. Patients are seeking conservative, non-surgical options and studies are now revealing the real benefits achieved through the use of chiropractic options.
There is a train of thought that feels chiropractic treatment can cure everything from warts to cancer, but our clinic subscribes only to those treatment practices that have scientific studies backing us up. Those studies have accurately demonstrated that manipulation and manual therapy is safe and effective. Whether chiropractic treatment is effective for other types of ailments is a matter of opinion, but I believe in using this type of treatment where we absolutely know it is effective. This is where we can increase joint mobility or motion for patients and this makes sense to them when they present me with questions. If we stop moving, our bodies become inflamed and irritated, and pain follows thereafter, which limits our activities. As a chiropractor, I can help you regain your mobility by reducing your pain through soft tissue manipulation and manual therapy.
Tulsa Spine & Rehab's Personal Qualifications
My credentials began with a Bachelor of Science degree from Oklahoma State University. I then attended the highly acclaimed Parker University in Dallas, Texas, and completed their four year chiropractic program. Parker's chiropractic program incorporates an internship or externship program and this is where I began seeing patients in a hands-on setting. Following my education at Parker, I received a second Bachelor of Science degree in anatomy, and I have now been in practice 12 years. I currently attend continuing education classes and feel it is important that we continue to learn and grow to stay abreast of today's healthcare.
My staff includes a physical therapist as well as a massage therapist which incorporates a lot of different spectrums of education in my office. My staff holds multiple degrees and our primary focus continues to center on learning and moving forward.
Listen to the SpineFit Radio Podcast of this post
011013