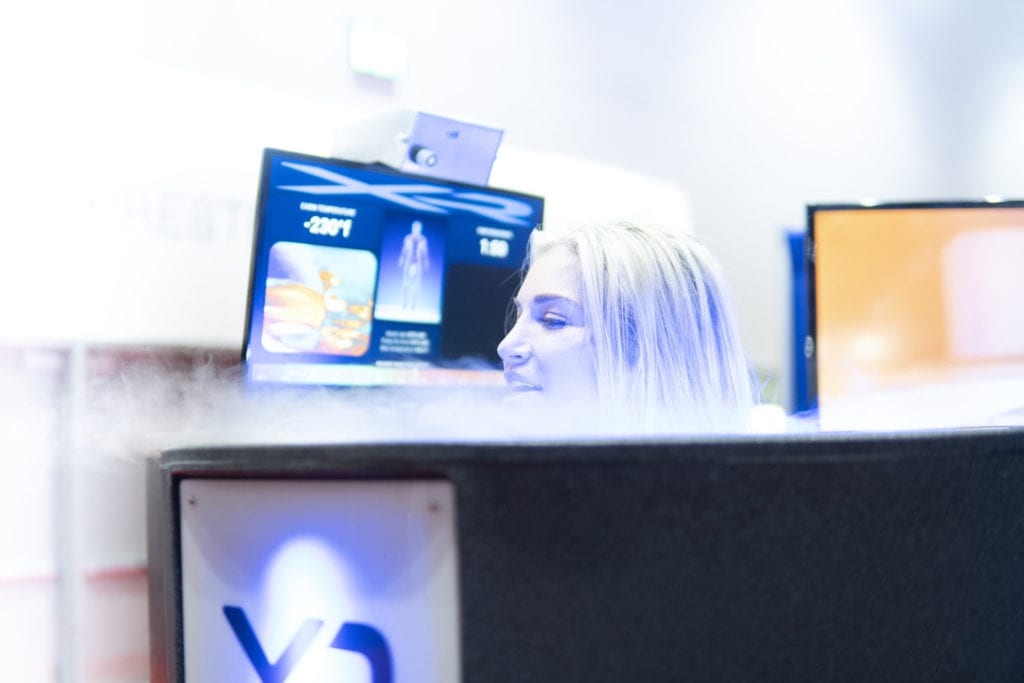 Cryotherapy's benefits are triggered when your body is exposed to extreme cold temperatures for brief periods of time—typically three minutes. Air in the open-top chamber drops slowly to a maximum of -184 degrees. CryoTulsa's advanced technology continually monitors your skin surface temperature as it is lowered 40 degrees or lower.
CryoTulsa Cryotherapy causes the release of valuable naturally occurring biochemicals aiding in pain relief, inflammation reduction and increased metabolism. This deoxidizes and rids your body of toxins. Blood rushes to your core becoming enriched with oxygen, collagen, erythrocytes and other nutrients.
As you leave the chamber, CryoTulsa's benefits continue: Your body transports nutrient-dense blood through vasodilation to your skin, muscles, tendons, ligaments and soft tissue enhancing the healing process. These benefits increase with each additional CryoTulsa session.
Cryotherapy is not a cure-all
Whole-body cryotherapy is first and foremost best used for its anti-inflammatory and pain-alleviating effects. You can expect improved blood circulation and metabolism, improved general mobility and joint function as well as an improved sense of general well-being. CryoTulsa is located at Tulsa Spine and Rehab because you can achieve even more benefits by using cryotherapy in conjunction with chiropractic and physical therapy.