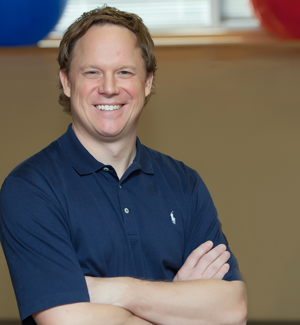 I'll make the confession upfront here that I am obsessed with golf. I enjoy it and if I can't be found in the office or in my home, you'll most likely find me on the golf course. Years ago I was fortunate to become involved with the Titlist Performance Institute which is backed by Titlist out of Oceanside, California. It began as a research development institute where touring pros who were Titlist players could go through club fitting, ball fitting, wedges, putters and the entire gamut of golfing equipment. When Tiger Woods emerged on the scene, this changed things drastically. Physical fitness and body mechanics became important and golfers who wanted to compete with Tiger Woods began to realize they needed to stay fit to remain competitive.
Even years ago high school golfers would work out with the football team, which at the time seemed contradictory to the nature of golfing, but in fact, was revealed to be key to maintaining physical fitness, resulting many times in a better game of golf. Dr. Greg Rose, a chiropractor, and Dave Phillips, a teaching instructor, were instrumental in developing the Titlist Performance Institute. I have gone through their certification process and am now a certified medical provider through the Institute and at present, I am the only Level 3 medical provider in Oklahoma.
Tulsa Spine & Rehab's Swing-Fit Program
Our job is to break down players physically.
The players we see the most are those who want to improve from a performance standpoint. It might be the 70 year old who wants to continuing playing golf without pain, or it might be a player who is injured, and those fall into two categories – those who play while they are injured and those who can't play due to injuries. We screen each of these players to determine their weaknesses, such as loss of mobility or loss of flexibility; then we develop a program to help that player work through their difficulties.
This program is called Swing-Fit and it is unique to our office. Through this program, we are able to work with teaching professionals here in Oklahoma, in an effort to help players overcome physical limitations.
I am pleased to say that we have expanded our horizons in assisting golfers with personal fitness. Three years ago our physical therapist, Ryan Smith, became involved with the USGA and traveled to the U.S. Open. We became a part of the wellness staff and took part in the Congressional two years ago. We were also involved with the Olympic Club last year this summer we have plans to travel to the Merion Golf Club in Philadelphia. This gives us the opportunity to visit and work on the players, top USGA officials and some of the staff and volunteers. I've learned a lot through these experiences thus far, and the best part of it is that doors have opened for us here locally in Tulsa. Swing-fit is now a subset of the Titlist Performance Institute and my staff and I are proud of being a part of the golfing industry.