Effective care is a matter of teamwork. We recognize the importance of working closely with your family physicians and specialists to craft care to fit your specific needs. Our progressive treatment strategies approach is just one example of how a Chiropractor focuses on providing efficient and effective treatment plans and outcomes for you.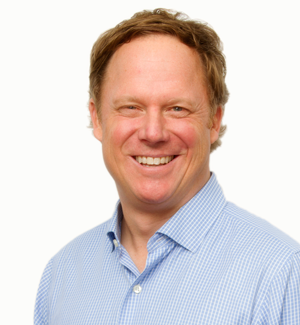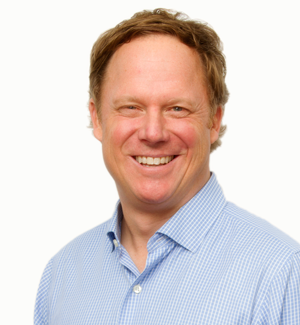 Sean Riley
Chiropractor
A graduate of Oklahoma State University, Sean earned a Bachelors of Science degree in Zoology before attending Parker College of Chiropractic in Dallas where earned an additional Bachelors of Science degree in Anatomy and his Doctorate of Chiropractic. He is currently certified by the Oklahoma Board of Chiropractic Examiners and National Board of Chiropractic Examiners.
Sean specializes in the diagnosis and conservative treatment of the spine and related musculoskeletal conditions. His approach is comprehensive, integrating other healthcare providers in order to provide you with additional treatment options.
Ryan Smith
Physical Therapist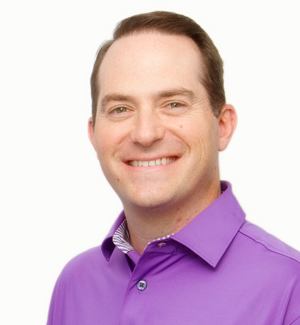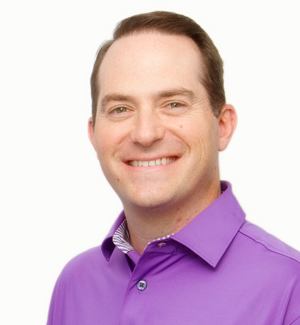 Ryan Smith
Physical Therapist
Ryan is a graduate of the University of Oklahoma where he earned a Bachelors of Science in Physical Therapy in 1998, graduating with Special Distinction. He then attended Oklahoma City University where he further studied the economics of healthcare and earned a Master of Business Administration with Honors in 2000. In January of 2016, he graduated from A.T. Still University with a doctorate degree in physical therapy. Ryan is recognized by the American Physical Therapy Association as a Board Certified Orthopedic Specialist (OCS), an honor earned by less than 3% of all physical therapists.
Ryan has also earned the title of Credentialed Clinical Instructor, indicating his expertise in working with studying physical therapists during their clinical internships. He is currently certified to practice physical therapy by the Oklahoma Board of Medical Licensure and is and he enjoys active membership in both the Private Practice Section and Orthopedic Specialty Section. He is also a Certified Medical Provider for the Titleist Performance Institute.
Dustin Radloff
Chiropractor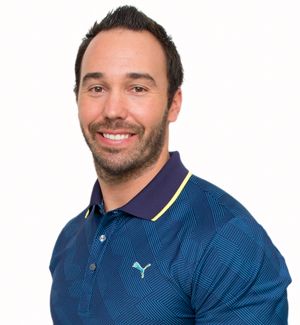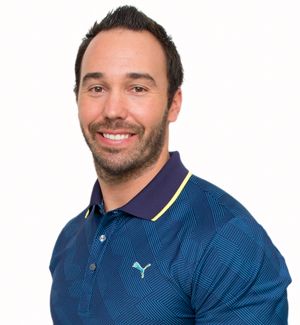 Dustin Radloff
Chiropractor
Movement has been a way of life for the newest member of the Tulsa Spine and Rehab team because Dustin Radloff was born into a military family. His father's career path meant Dustin was born in Alabama, relocated to Oregon, where he found his calling for natural health, and ultimately being raised in Norman. Along the way, Dustin became involved in gymnastics, pole vaulting, martial arts, football and diving. He competed as a nationally ranked gymnast, as well as, placing second in a state diving competition in Oklahoma.
Dustin's educational journey included stops at OCCC, UCO, and the University of Oklahoma. He graduated with a double Bachelor of Science from Parker University in Dallas where he also earned his Doctor of Chiropractic, just as Dr. Riley did years earlier
Not content to stand still, Dustin kept going to become a Cross Fit Level 1 Certified Trainer. He has also earned certification in Advanced Muscle Integration Technique, just one of 53 professionals with this level of certification in the US. Put simply, Advanced Muscle Integration enables Dustin to identify areas of instability in the body, which can, in most cases lead to injury. Through advanced techniques, he's able to assist in correcting these instabilities which leads to improved function, reduce pain, and increased performance.
Megan Warner
Physical Therapist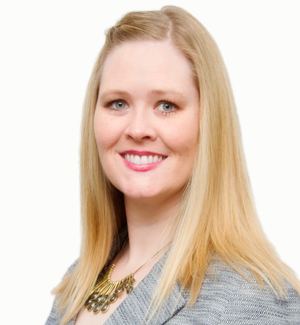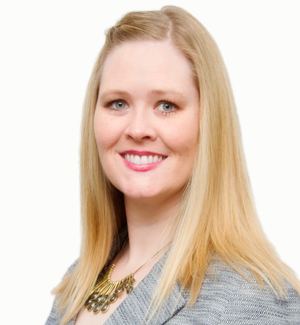 Megan Warner
Physical Therapist
Dr. Megan Warner graduated from the University of Oklahoma Health Sciences Center in 2013 with a clinical doctorate in physical therapy. She has a special interest in the area of pelvic rehabilitation, including pelvic floor dysfunction, chronic pelvic pain, low back pain, hip pathology, SI joint pain and instability, and core weakness. She is currently pursuing a Pelvic Rehabilitation Practitioner Certification (PRPC) through the Hermann and Wallace Pelvic Rehabilitation Institute. Megan is an active member of the American Physical Therapy Association and is passionate about continuing to build her knowledge base.
Before joining Tulsa Spine and Rehab, Megan began her career as a pediatric physical therapist for The Children's Center Rehabilitation Hospital in Oklahoma City. She treated patients with significant complex neurological and orthopedic conditions, including cerebral palsy, complications of prematurity, brain injuries, and rare congenital anomalies.
Prior to her career as a physical therapist, Megan earned her bachelors degree in kinesiology from the University of Central Oklahoma. She owned and operated her own personal training business as a National Academy of Sports Medicine certified personal trainer. She also coached volleyball at the grade school, middle school, high school, and club level for seven years, making appearances at the Oklahoma State High School Championships and the Junior National Championships.
In her free time, Megan enjoys running and has recently discovered a love for Crossfit. She is a classically trained pianist and is an AVID sports fan including cheering for the Sooners, the Thunder, and the Green Bay Packers!

Lisa Bracken
Ayurvedic Specialist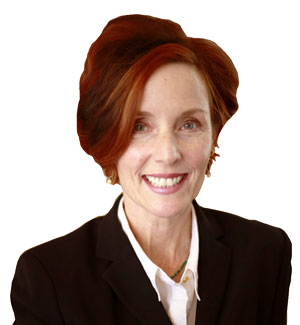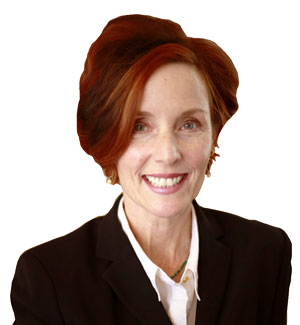 Lisa Bracken
Ayurvedic Specialist
Lisa Bracken earned her Master's of Science Degree in Kinesiology before attending the California College of Ayurveda where she completed their rigorous Clinical Ayurvedic Specialist program.
You'll find Lisa working one-on-one with clients of all ages on a variety of conditions including anxiety, GI distress, elimination concerns, weight management, sleep disturbances, and more.
She is a yoga therapist with the International Association of Yoga Therapy (C-IAYT), certified in Trauma Informed Yoga Therapy, a continuing education provider with Yoga Alliance (YACEP), a Pancha Karma Specialist (PKS), and a professional member of the National Ayurvedic Medical Association (NAMA).
We're delighted to add Lisa's gift for introducing the tools of Ayurveda and Yoga at Tulsa Spine and Rehab in a way that's insightful, empowering, and above all, practical.
Holly Thompson
Physical Therapist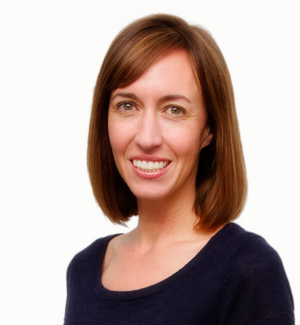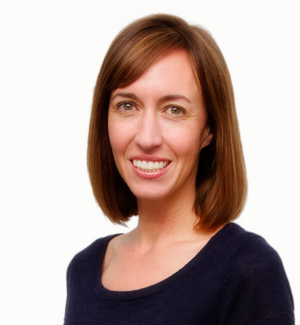 Holly Thompson
Physical Therapist
Holly Thompson PT is a Balance and Vestibular Specialist, bringing more than 19 years of experience to treating patients with dizziness and balance disorders. She also specializes in concussion management including baseline screenings to post concussion rehabilitation. Holly holds a competency-based certification in vestibular rehabilitation.
She graduated from The University of Oklahoma in 1998 with a Bachelor's degree in Physical Therapy. Holly also spent the first 14 years of her career working in all areas of rehabilitation at St John Medical Center. She also holds a specialty certification as an NDT therapist assisting people that have had strokes in neuro-developmental techniques to regain optimal function.
Holly is also currently on the medical management team for The University of Tulsa athletes, OU Sports Medicine patients and West Side Alliance soccer club helping athletes who have suffered from a concussion. She works with physicians and coaches to assist these athletes in returning to play after they have recovered.
Derek Jones
Massage Therapist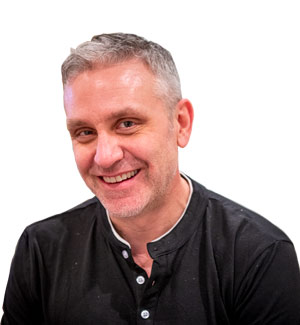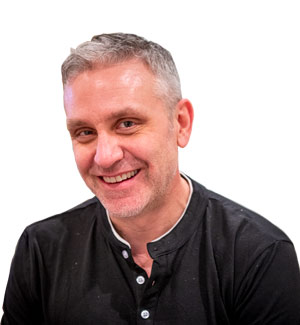 Derek Jones
Massage Therapist
Derek Jones is Tulsa native and a graduate of Oklahoma State University where he completed studies with honors in Political Science. He then attended and completed massage training at Massage Therapy Institute of Oklahoma in 2001 and was certified by the National Certification Board for Massage and Bodywork the same year. He is also a member of the American Massage Therapy Association.
Before joining Tulsa Spine and Rehab, Derek was in private practice. Since finishing his initial massage certification he has completed extensive training in advanced massage modalities. He has worked with collegiate athletic programs such as the University of Tulsa, Oklahoma State University, and the University of Texas as well as current and former professional athletes. He specializes in orthopedic and sports massage.
Ryan Jones
Massage Therapist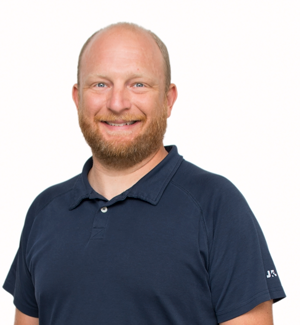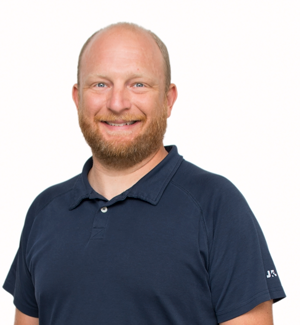 Ryan Jones
Massage Therapist
Ryan's desire to become a Licensed Massage Therapist came as a result of several years spent improving his own health and lifestyle. As a competitive athlete himself, Ryan understands the need for a strong and healthy foundation. He also understands the need for recovery.
"We were given these awesome machines," Ryan says of our bodies. "It's supremely satisfying to help my clients maintain theirs."
Massage is one of the best ways, he says, to recover from and prepare for intense training or competition. Whether it's an actual pre/post event sports massage or a relaxing swedish massage, the result will be reduced inflammation, increased blood flow, better range of motion and relief of sore overused muscles.
Ryan's intent is not just to give you a massage. He wants to help you be a better athlete.

Britt Morgan
Massage Therapist
Britt Morgan
Massage Therapist
After growing up in Coweta, Britt's love of a natural, holistic approach to life drew her to massage therapy through the Clary Sage Massage School here in Tulsa. She's presently working to earn dual certification from the Chikly Health Institute in lymphatic and lymphedema massage.
"It's so fulfilling to help people who bring tension and carry stress on their shoulders work that out," Britt says. "It's a butterfly effect that helps them enjoy a higher quality of life."
Britt says she also enjoys seeing how massage boosts immune response, aids in detox, and helps improve skin appearance for her clients.
"I have people who come in with back pain that limits their range of motion," she adds. "It's rewarding to see them regain that mobility after spending time on my table."
In her spare time, you'll find Britt with her three kids, hiking and walking—at least three miles a day. She says Turkey Mountain is a favorite destination.
Ken Graham
Osteopathic Medicine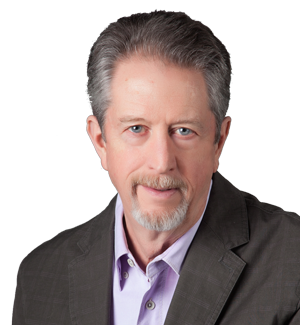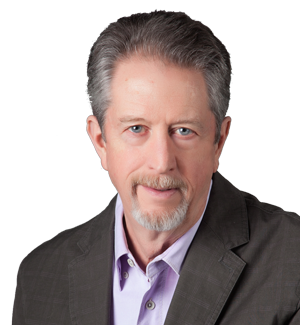 Ken Graham
Osteopathic Medicine
Dr. Kenneth Graham is an osteopathic physician who specializes in osteopathic manipulative medicine, treating the entire spectrum of musculoskeletal injuries. He specializes in Osteopathy in the Cranial Field (OCF). He continues to teach advanced OCF courses in the treatment of cranial injuries in both the US and Europe. He retired from Oklahoma State University Center for Health Sciences as a professor emeritus in 2010 to pursue a practice with the Veterans Administration where he works with veterans with traumatic brain injuries.
Dr. Graham has a special interest in treating concussions and post-concussion syndrome due to sports and military head injuries. Early treatment of concussions is very important in limiting the amount of possible damage to the brain. Dr. Graham has successfully treated concussion injuries for the last 25 years.
Dr. Graham treats a wide variety of cranial and musculoskeletal problems including:
Concussions and post-concussion syndrome
Vertigo and dizziness
Memory difficulties
Irritability
Tension and migraine headaches
Post fracture and surgical pain
Chronic sinusitis
Post herpetic neuralgia
ADD and ADHD
TMJ dysfunction